WE ARE
CEILING BREAKERS
Addressing the hidden barriers that keep Asian Americans from leadership, fulfillment, and success.
WHY ASIANS GET OVERLOOKED FOR

LEADERSHIP
Studies have shown that Asian Americans are amongst the most highly educated groups, yet are statistically held back from leadership positions. Despite working hard, they are often overlooked for their efforts and brilliance.
Several myths are continuously perpetrated about Asian Americans in the workplace, from perceptions of the "shyness" to mindset and communication limitations from pressures of assimilation.
Big Asian Energy's mission is about examining the sources of our external and internal limitations and breaking through them, together.
Learn More About Our Mission
ANNOUNCING:
THE BIG ASIAN ENERGY BOOK
A Not-So-Subtle Guide to Finding and Embodying our Inner Brilliance-- Proudly Partnered with Tiny Reparations at Penguin Random House.
Find out more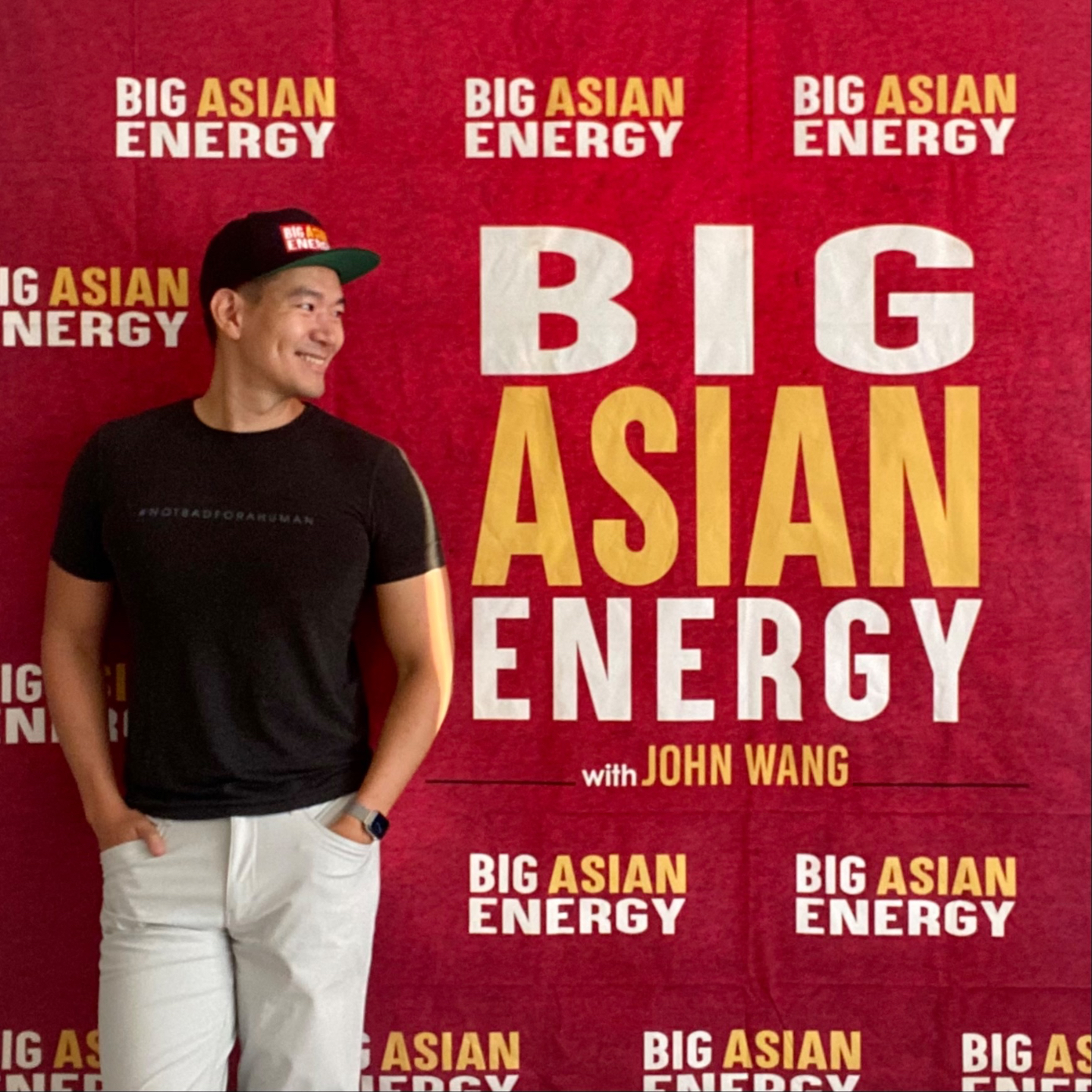 STEPPING INTO BIG ASIAN ENERGY
Do you identify with any of the 7 Adaptive Patterns?
Through interviewing dozens of experts and working with a psychologist, we've identified the 7 archetypal adaptive patterns most commonly demonstrated by Asian Americans. Find out if any describe you, and how they might be holding you back.
Learn More
THE
BIG ASIAN ENERGY
SHOW
"Perfect advice King! THIS could be the fork I needed in my life's road. #AAPIwisdom." - Edgar
"This isn't talked about enough."

- Lily Chang
Coming Soon
HI, I'M

JOHN WANG.
I'm the founder of Big Asian Energy, and my goal is to help North American Asian leaders, entrepreneurs, and high performers to find their inner brilliance and be seen for it in the world.
Over the past year, we've been gathering and interviewing some of the best minds in the Asian American community to find and analyze what made them different: the strategies, the mindsets, and the tools used by the ceiling breakers, the change makers, and the trendsetters.
I also host a podcast where I interview influential Asians who have created their own authentic version of success.
When I'm not speaking, TikTok-ing, or podcasting, I enjoy spending time with my partner and traveling the world.
Connect With Me
CALLING ALL
LEADERS, SHAKERS
RULE BREAKERS,
& GAME CHANGERS
For many Asian Americans, the role models in their industries do not look like them. We hope to change how Asian American leadership looks, to ourselves and to the world. Come share your wisdom and be seen.
Let's step up, speak up, and rise up together.
Join the Academy
JOIN THE

BIG ASIAN
EMAIL LIST.
Never miss an update.